Experience Southern Sweden's annual meeting place for hunting, fishing, dog and outdoor enthusiasts. Shooting and fishing activities, horse, dog and food shows, and nearly 200 exhibitors and associations.
Welcome!
August 25-26 2018
9 am-5 pm
Adults: SEK 180
Groups (15+ p): SEK 160
Parking: SEK 40
2-day ticket SEK 220
Free admission for all youngsters up to 16 years!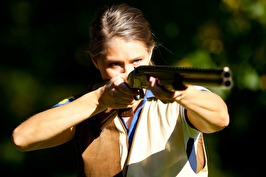 Sakab Sweden displays weapons and hunting equipment from leading brands in the large barn. Representatives from several of the brands are on site.
Try out the weapons on display at six different shooting stations in the Shooting Park!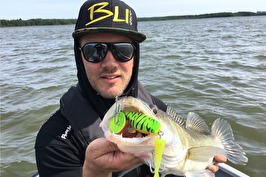 The revamped fishing area has lots to offer fishing enthusiasts, with boats and kayaks, a bait-making quare, fishing shops, fishing teams, and fishing camps.
Boats and kayaks at the fair include: Jackson Kayaker, Larson FX 1750 DC, Nitro Z6, Nitro ZV18, Ockelbo B16AL, Scandica of sweden, Native Watercraft
Watch sport fishing demonstrations with the latets equipment in the fishing pool.

Allt youngsters are welcome to the angling competitions at the pier. Everyone wins a prize!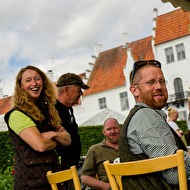 Several restaurants on the grounds make sure no one goes home hungry. How about a local fish n' chips made of fish from the lake?
The new adventure area for all our young visitors lets you try fishing from a kayak, zip-lining, tight-roping and learning about forest animals. Also, the church welcome children to craft and game activities in a quiet environment.